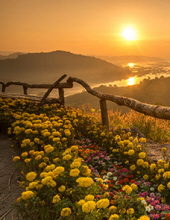 Obituary for Linda Christine Griggs
Linda Christine Griggs, 68, of Decatur, IL passed away on Wednesday, February 6, 2019.
The family will host a celebration of life service at 2:00 p.m. on Sunday, February 17, 2019 at the Blue Mound Civic Center. Dawson & Wikoff Funeral Home, Blue Mound is assisting the family with arrangements. In lieu of flowers, the family suggests memorial contributions be directed to the family.
Linda was born on March 11, 1950 in Decatur, IL, the daughter of Daniel Lee and Wilma Jo (Fair) Robinson. She attended school in Blue Mound. Linda worked as a waitress and as a CNA. She enjoyed painting, macramé, music, athletics, water skiing and peaceful walks by the lake.
Linda is survived by her mother: Wilma Jo Robinson of Blue Mound, IL; children: Holli Ann (Brian) Turner of Thompsonville, IL, Autumn Joette (Michael) Long of Taylorville, IL, Jeanne Ann Griggs of Philo, IL, Joseph Kirkwood Griggs of Oblong, IL and Jacob William Griggs of Decatur, IL; brothers: Dan J. (Jacalyn) Robinson and Samuel A. (Loreane) Robinson both of Decatur, IL; sister: Cheryl Kay Robinson of Taylorville, IL; 10 grandchildren; 8 great grandchildren; 2 nephews and 2 nieces.
She was preceded in death by her father and her son: Ronald Jacob Emerson.
Previous Events
celebration of life
Blue Mound Civic Center
551 N. Lewis St. Blue Mound, Illinois 62513